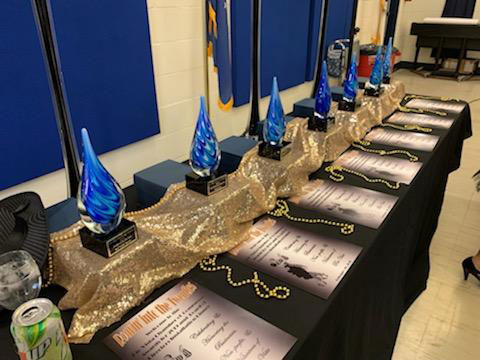 To recognize excellence in our business community, each year the Rio Vista Chamber of Commerce bestows awards as detailed here. Nominations come from our members, and awardees receive a special commemorative and publicity. Winners must be Chamber members, or in the case of volunteers, affiliated with a non-profit Chamber member.
Business of the Year
Awarded to the business that sets the standard for excellence and innovation with their business practices, social responsibility and has a commitment to growing here in the Rio Vista community. Nominees have demonstrated good citizenship throughout our community, including actively supporting local charities and businesses.
New Business of the Year
This is awarded to a business of less than two years who has shown growth from the initial idea into a successful business that contributes to our community.
Retail Business of the Year
Awarded to one of our shop owners or restauranteurs that has kept going this year in spite of some real hardships. We are looking for leadership, great customer service and thoughtfulness to the community.
Service Business of the Year
Awarded to an outstanding business that has provided invaluable, high quality service and has distinguished itself in the community.
Non-Profit of the Year
Given to a non-profit organization or service club that is a member of the Chamber and demonstrates a passion and spirit for the community of Rio Vista in heart and deed; show perseverance and unselfish dedication to fostering an atmosphere of excellence.
Youth Volunteer of the Year
Awarded to a youth 16-18 years of age (Junior or Senior) that has demonstrated passion and spirit for the Rio Vista Community by volunteering, performing a heroic act, or making a difference in the Rio Vista Community.
Volunteer of the Year
For a volunteer involved with Rio Vista Chamber non-profit members and demonstrating outstanding involvement, volunteerism and dedication to the betterment of the Rio Vista community.
Spirit of Rio Vista Award
Selected each year by RioVision.  Nomination ballots are emailed to all Chamber members, and selection of the recipients is based on these nominations.